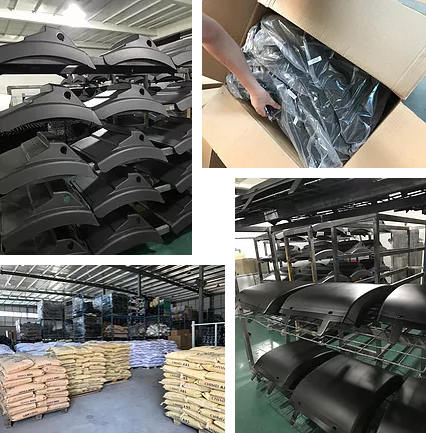 DS is a new brand for European truck body parts produced by one of the biggest Chinese truck body parts manufacturing companies with about 30 years of experience. It is established for achieving better quality performance while keeping competitive price.

Set up in 1988 as a specialist for European truck applications, we deal with body and cover parts for European Trucks only. The truck models we cover includes Mercedes, Volvo, DAF, Scania, Iveco, Man and Renault and we cover a comprehensive range of 75% body parts for European Trucks. Our company is also currently developing a complete line of tuning parts.

We own two state-of-art manufacturing facilities in Changzhou, the body parts manufacturing center in China. Covering a total of 25,000 square meters with more than 150 workers, we currently export to Turkey, Belgium, Italy and other countries. Many of the big exporters in Taiwan and Mainland China are also supplied by us.
We strive to achieve Italian quality level for our products, although we know there is still a long way to go. At the moment, our products are already better in quality compared to those by most of the Chinese and other manufacturers in this region. ​

The body parts factory is another manufacturing project by the Chinese investment conglomerate Shentou Investment. Shentou Investment is a leading investment company that focuses on the subdivisions of the manufacturing industries, such as automobile parts, railway transportation, new material, and other advanced manufacturing industries. Shentou regards capital as a link to connect global brands, technologies, and networks with the enormous markets in China.